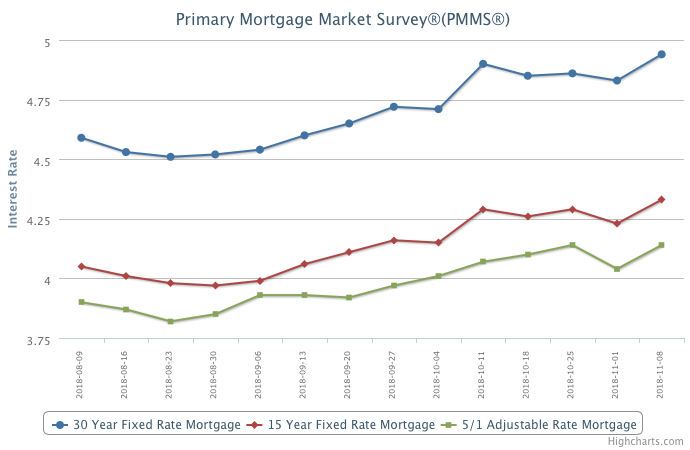 November 8, 2018
The economy continued to show resilience as strong business activity and growth in employment drove the 30-year fixed mortgage rate to a seven year high of 4.94 percent – up 11 basis points from last week.
Higher mortgage rates have led to a slowdown in national home price growth, but the price deceleration has been primarily concentrated in affluent coastal markets such as California and the state of Washington. The more affordable interior markets – which have not yet experienced a slowdown home price growth – may see price growth start to moderate and affordability squeezed if mortgage rates continue to march higher.
Information provided by Freddie Mac.