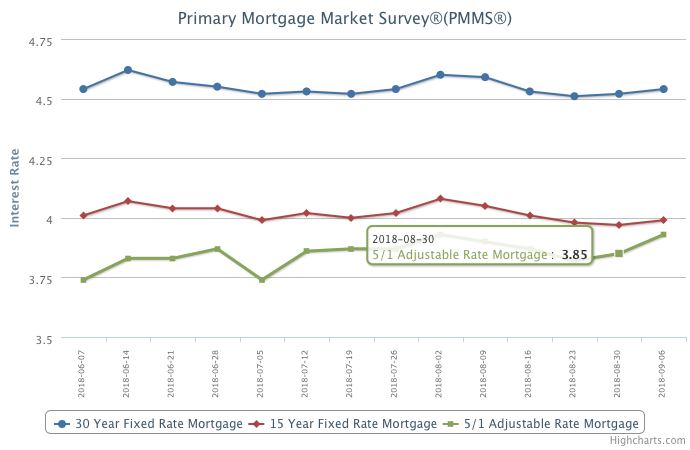 The 30-year fixed-rate mortgage inched higher for the second straight week.
Borrowing costs may be slowly on the rise again in coming weeks, as investors remain optimistic about the underlying strength of the economy. It's important to note that mortgage rates are now up three-quarters of a percentage point from last year and home prices – albeit at a slower pace – are still outrunning rising inflation and incomes.
Information provided by Freddie Mac.