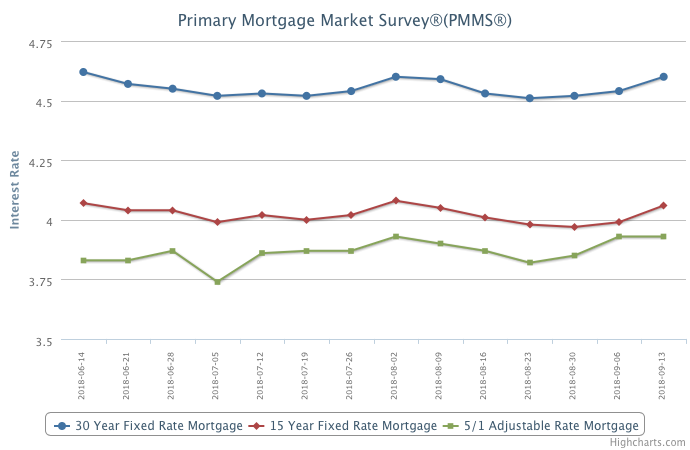 The one-two punch of strong job and consumer credit growth drove mortgage rates up to their highest mark since August 2.
Mortgage rates are currently 0.82 percent higher than a year ago, which is the biggest year-over-year increase since May 2014. Looking ahead, annualized comparisons for mortgage applications may look weaker than they appear, but that's primarily because of the large spread between mortgage rates now and last September, which was when they reached their low for the year.
Overall, this spectacular stretch of solid job gains and low unemployment should help keep homebuyer interest elevated. However, mortgage rates will likely also move up, as the Federal Reserve considers short-term rate hikes this month and at future meetings.
Information provided by Freddie Mac.