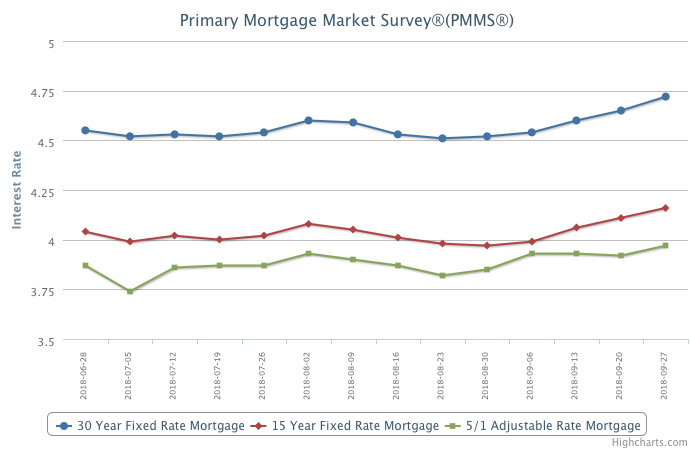 The 30-year fixed-rate mortgage rose for the fifth consecutive week to 4.72 percent – a high not seen since April 28, 2011 (4.78 percent).
The robust economy, rising Treasury yields and the anticipation of more short-term rate hikes caused mortgage rates to move up.
Even with these higher borrowing costs, it's encouraging to see that prospective buyers appear to be having a little more success. With inventory constraints and home prices starting to ease, purchase applications have now trended higher on an annual basis for six straight weeks.
Consumer confidence is at an 18-year high, and job gains are holding steady. These two factors should keep demand up in coming months, but at the same time, home shoppers will likely deal with even higher mortgage rates.
Information provided by Freddie Mac.