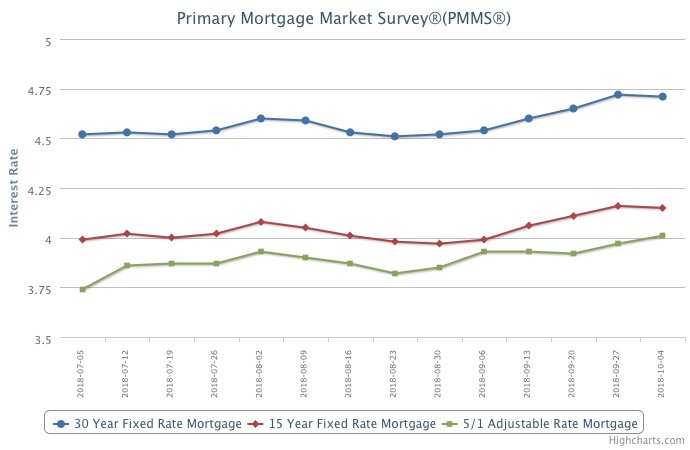 October 4, 2018
Mortgage rates inched back a little in this week's survey, easing 1 basis point to 4.71 percent after hitting a seven year high last week. There is upside risk to mortgage rates as the economy remains very robust and this is reflected in the very recent strength in the fixed income and equities markets.
However, the strength in the economy has failed to translate to gains in the housing market as higher mortgage rates have contributed to the decrease in home purchase applications, which are down from a year ago. With mortgage rates expected to track higher, it's going to be a challenge for the housing market to regain momentum.
Information provided by Freddie Mac.