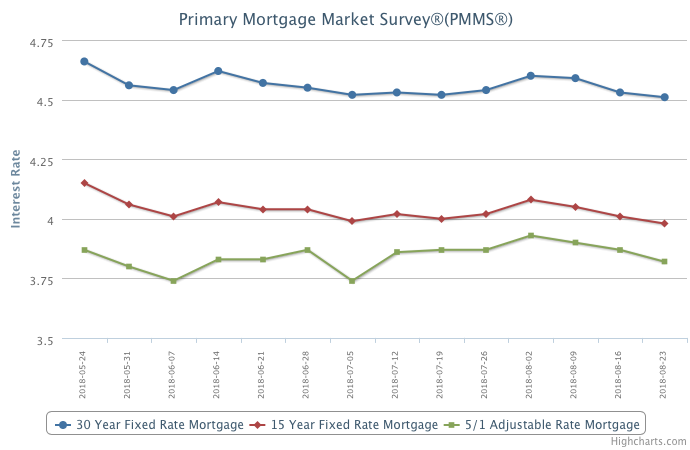 Mortgage rates inched backward this week to their lowest level since mid-April.
Backed by very strong consumer spending, the economy is red-hot this month, which is in turn rippling through the financial markets and driving equities higher.
Unfortunately, the same cannot be said about the housing market, where it appears sales activity crested in late 2017. Existing-home sales have now stepped back annually for the fifth straight month, and purchase mortgage applications this week were barely above year ago levels.