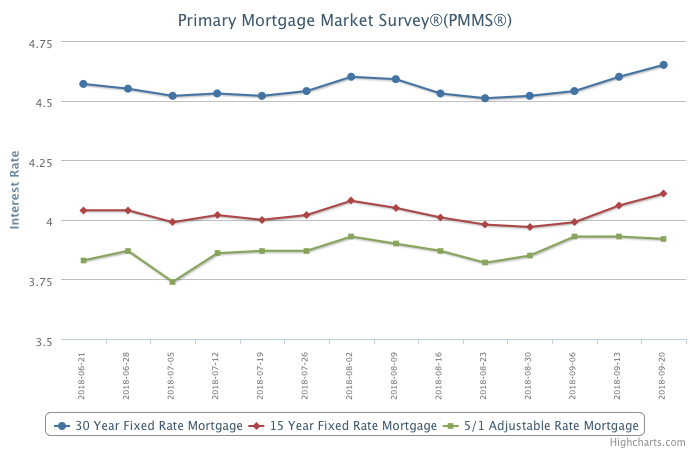 The 30-year fixed-rate mortgage increased once again to its highest level since May.
Mortgage rates are drifting upward again and represent continued affordability challenges for prospective buyers – especially first-time buyers. Borrowing costs are moving right now for three main reasons: the very strong economy, higher U.S. government debt issuances and global trade tensions.
Information provided by Freddie Mac.