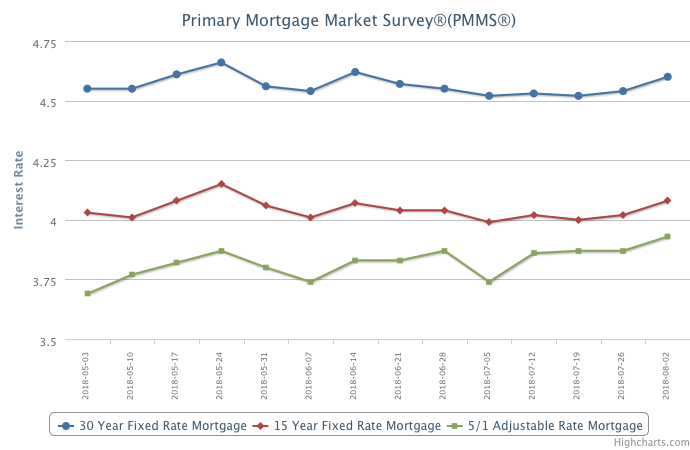 The 30-year fixed-rate mortgage drifted up for the second consecutive week to 4.60 percent.
The higher rate environment, coupled with the ongoing lack of affordable inventory, has led to a drag on existing-home sales in the last few months. Yesterday, the Federal Reserve passed on raising short-term rates, but with the embers of a strong economy potentially stoking higher inflation, borrowing costs will likely modestly rise in coming months.
Even with home price growth easing slightly in some markets, mortgage rates hovering near a seven-year high will certainly create affordability challenges for some prospective buyers looking to close.