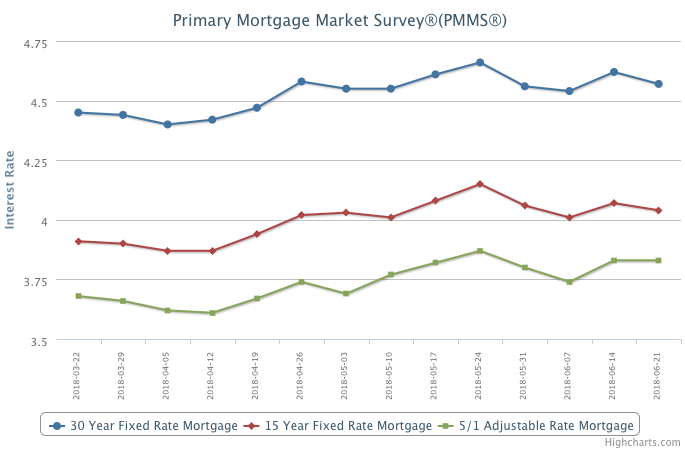 Mortgage rates inched back over the past week and have now declined in three of the past four weeks.
After a sharp run-up in the early part of 2018, mortgage rates have stabilized over the last three months, with only a modest uptick since March. However, existing-home sales have hit a wall, declining in six of the last nine months on a year-over-year basis.
This indicates that persistently low supply levels, and not this year's climb in mortgage rates, are handcuffing sales – especially at the lower end of the market. Home shoppers can't buy inventory that doesn't exist.